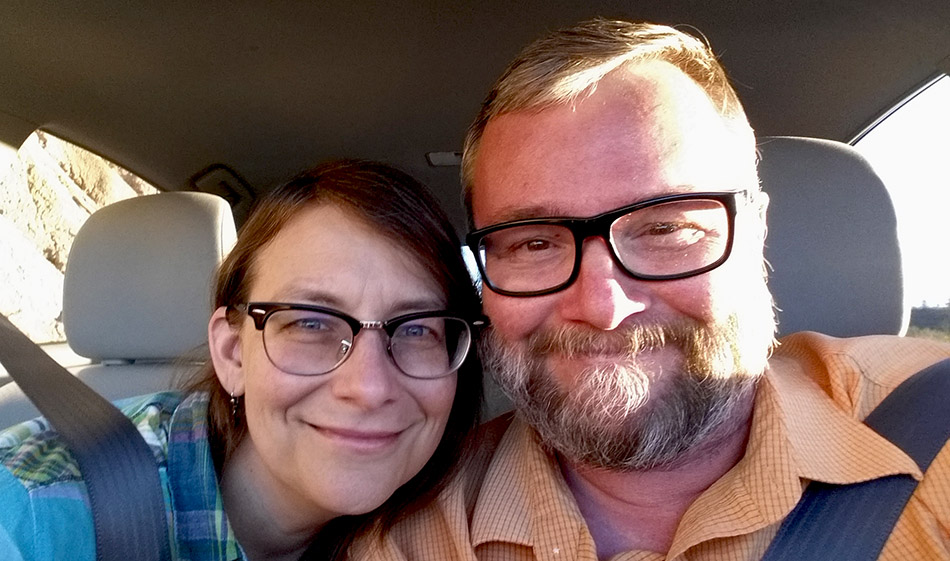 Per my wife Caroline Wise's request, besides taking her on vacation, she has asked me to blog. So here I am fulfilling that special wish of hers. During the previous 20 years we often went on road trips between a minimum of 5 times up to 24 times a year (that was back in 2004 – our record year!). In the dark ages before that we were novices and only took road trips between 1 and 5 times per year, though that included journeys around Germany, Holland, France, Belgium and places like that; remember that we lived in Frankfurt.
This afternoon we left Phoenix for Kanab, Utah where we won't be going to Moqui Cave, 1. it won't be open when we get there or leave, 2. we've been there and highly recommend you go too.
Not much preparation was done for this excursion until the last minute as we weren't certain I'd find the time, but obviously I did make the time. Originally we were going to head to Coeur d'Alene, Idaho but the weather looked foreboding. Instead we will turn left in Crane, Oregon and head out to the coast. We tried to avoid the Oregon coast, seriously we did because we know we've been there way too many times, but we love it and so that's that.