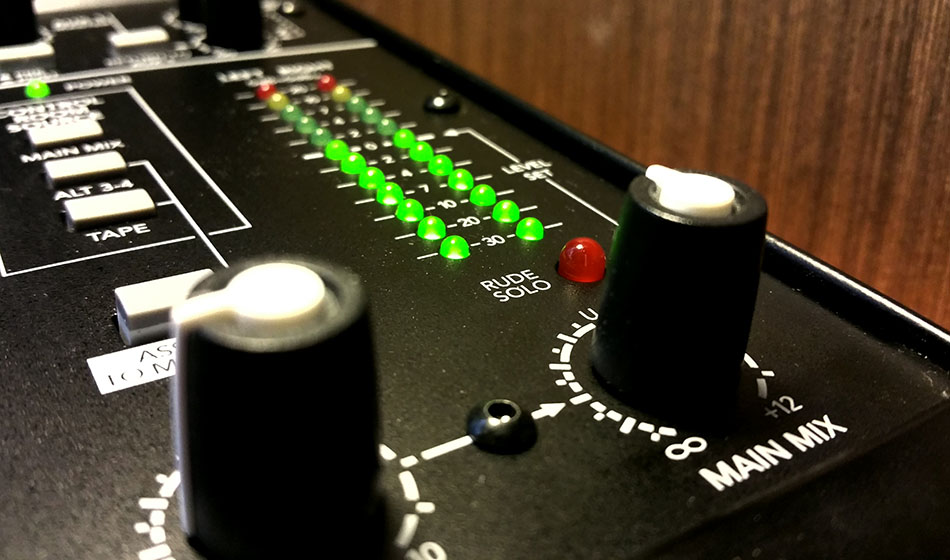 Ten days ago I wrote a blog entry about signal routing and the inherent difficulties encountered as an audio system becomes more complex. In that entry I explained that I'm trying to figure routing out so I can start learning about managing the quality of the audio signal for recording. I'm back today with a note about how my lessons for understanding audio levels is progressing.
First of all I have a potentially "hot" signal leaving my Levit8 mixer and going into my Expert Sleepers ES-8 audio interface that sits between my modular gear and my DAW. Once in Bitwig I can have multiple simultaneous audio channels from my modular gear for recording, but how do I modulate those signals so they don't clip? In order to answer that (possibly incorrectly) I watched a number of videos regarding mixing and something called the K-System. Instead of regular VU meters I've opted for the K-System that was created by Bob Katz. I'm not going to explain why today, but I've come to the conclusion that it's the metering system for me.
Once a signal enters an audio channel in Bitwig it typically clips after I've armed the channel. Back at the Levit8 I need to attenuate the signal down, way down and super low in some cases. From there I throw a Fabfilter Pro-L Limiter on the track and adjust the output until I get an average reading of 0 dB on the meters. This feels like a mad science where I'm certain I'm missing something totally obvious, to everyone but me. I'm yet to tackle where compression and EQ come in to play.
There is a bit of dilemma here as I actually have two work flows I have to move through. On the one hand I have a bunch of mono outs from three Levit8's, a Mutant Hot Glue, a Blinds, and  a floater I can plug into the Planar in my skiff or into the Moog Mother 32. Using this flow I take the outs into my Mackie 1202-VLZ4 and that signal is fed into my Universal Audio Apollo Twin USB which drives my audio monitors. This set up is great for just turning on the synth with no intention of recording anything and getting right to patching. It also allows me to leave the synth off and work just with Bitwig or use the Apollo for playback of audio from videos or other PC based media.
On the other hand if I want to record what I'm making on the synth I have to take those outs from above and feed them into my ES-6 and ES-8 modules from Expert Sleepers which are then delivered via a USB connection to my PC (Windows 10) and then to the Apollo Twin Duo. As I said in the previous entry, I require ASIO4ALL to make this work. I'd like to rely solely on the ES-8 and its helpers the ES-6 and ES-3 and feed that signal into the Mackie, but then I'd still have the issue of where to send my PC audio and how? Maybe a larger mixer?