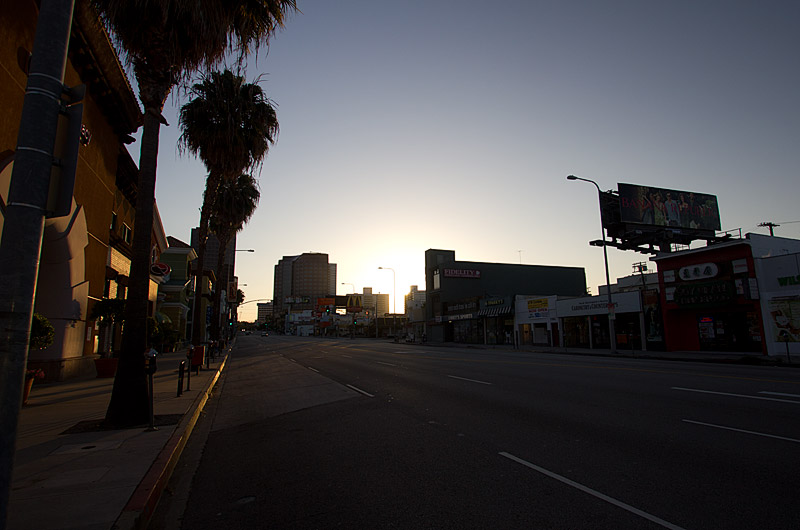 It's Memorial Day. Monday morning and the streets are still empty. The first sun rays are making their way to ground level as we are about to start our ride home. These quiet desolate occasions in a city that is almost always abuzz, sure is a peculiar sight. This is a part of Los Angeles few have the opportunity to see. By 9:00 a.m. the roads will be full, shops will be open, and the frenzy that is found in this metropolis will be back in full swing.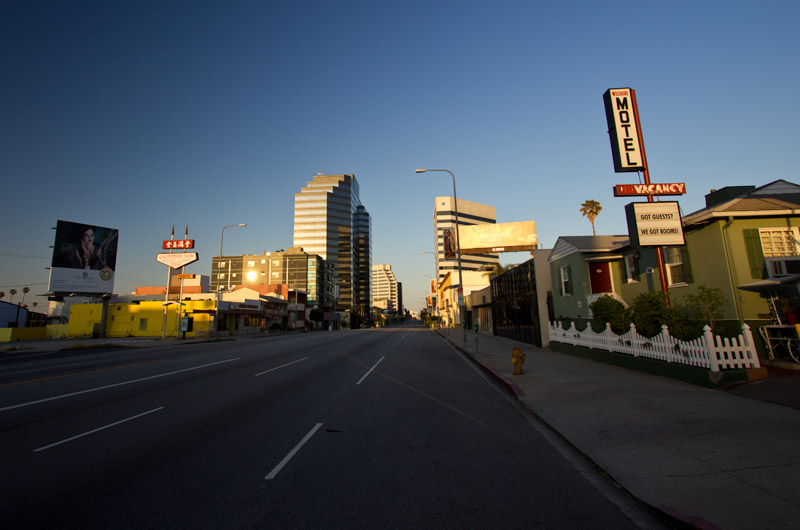 The Wilshire Motel is on the right. About four miles straight ahead is the furthest west we can travel without requiring a boat. Just down the street is Santa Monica and beyond that, the Pacific Ocean. If time allowed, we would head that way for one more walk in the sand, but we are expecting heavy traffic on the return to Phoenix as we were not alone in heading to southern California. San Diego, Las Vegas, and Los Angeles are probably the three most popular weekend destinations for those of us who need to get away from Phoenix for a break. As I look at this empty thoroughfare, I can easily imagine a no-car day in L.A. where on that occasion, only bicycles would be allowed. All across the southland (as it is known locally) people could explore the various interconnecting cities in the luxury of quiet that we are able to experience on these rare holiday mornings when most people opt to sleep in.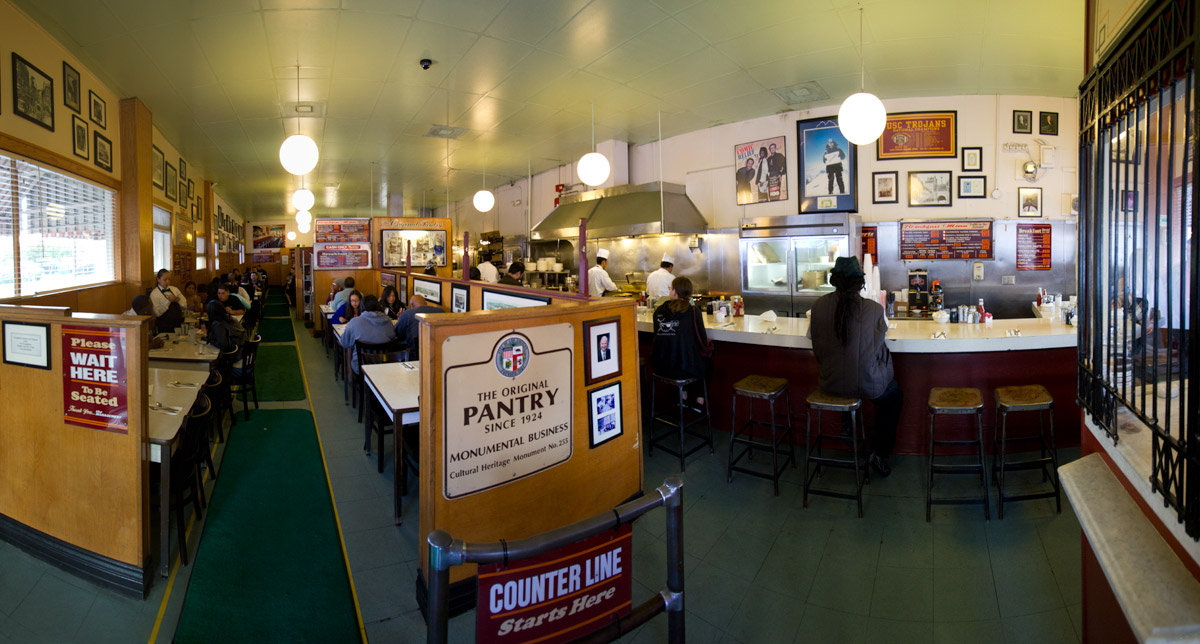 Well, we weren't going to leave L.A. without at least a little bit of fanfare. First stop before getting on Interstate 10 eastward was at The Original Pantry Cafe
. I've probably told the story on my blog before, but here it is again. This place has been open 24/7 since 1924 – it has never closed. I have been coming here since 1981 and Caroline made her first visit somewhere in the late 1990's. Besides some furniture repairs and equipment replacements, I don't believe much has changed about this place in the past 87 years. The breakfasts are huge and very inexpensive. The nostalgic feelings from a time lost is still alive and kicking at this landmark. With bellies, our minds, and experiences full for one long weekend, we leave for the 388 mile (628km) drive home.