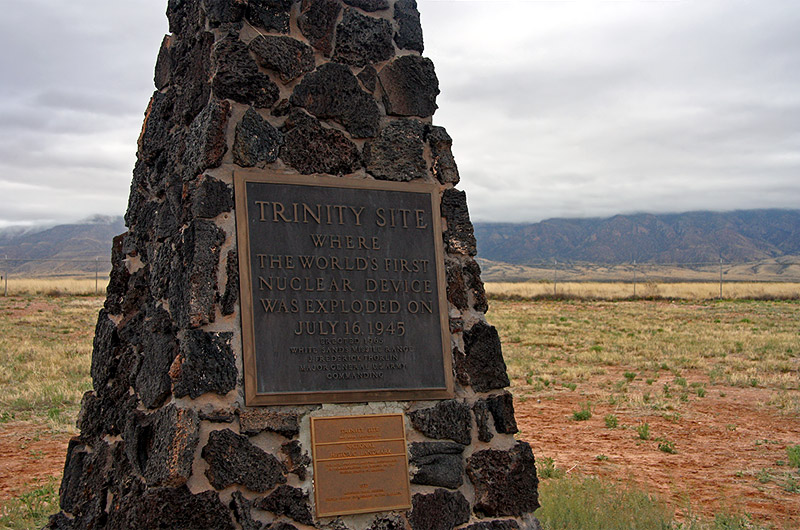 Cold, windy, grey, and dismal are the conditions awaiting us at the Trinity Site. A record cold snap across the midwest snagged this part of New Mexico near Socorro. This land that experienced the worlds first nuclear explosion is made miserable by today's weather. I think all 2,886 other visitors would agree from the grumbling we heard. Our previous visit was April 2001, when blue skies and warm weather made the place downright nice. If you find yourself in the area on the first Saturday of April or October between 8:00 a.m. and 12:00 p.m., stop by; it's free and you will be one of the approximately 6,000 visitors per year who will visit the obelisk marking ground zero of this historic event.
After our visit of the Trinity Site, we took a nap as the song birds, wind, and water nudged us to sleep at Bosque Del Apache National Wildlife Refuge. For lunch we returned to Socorro to our favorite New Mexico eatery El Camino Family Restaurant, the day ended with a short road trip to Carrizozo, Claunch, and Mountainair.
This photo was taken by Caroline.