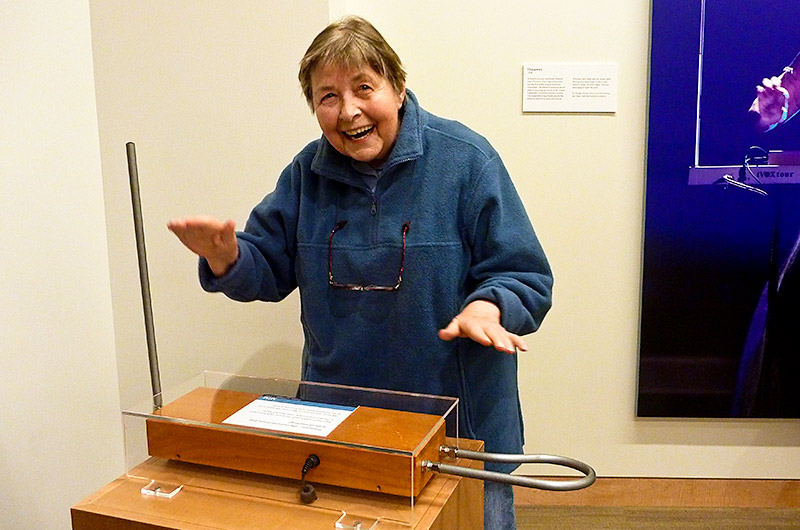 Mom and daughter time makes way for me time. Dropped the girls at The Musical Instrument Museum at 10:00, wished them well and encouraged Caroline and Jutta to take their time, enjoy a nice lunch at the cafe, before calling me to pick them up. While they walked the halls of the museum and listened to just a fraction of the instruments on display, I took off to celebrate that the next hours would be all-about-me! I would need that time, as tomorrow Caroline will go to work and Jutta and I will have the entire day to spend together. From the smile Jutta wore while playing the Theramin, I can only guess these two were enjoying themselves. Sorry, but there are no photos of me having an equal day of fun. Hmmm, as I now write this, I do not have the faintest idea what I did to spend my time productively, if in fact it was in any way put to good use.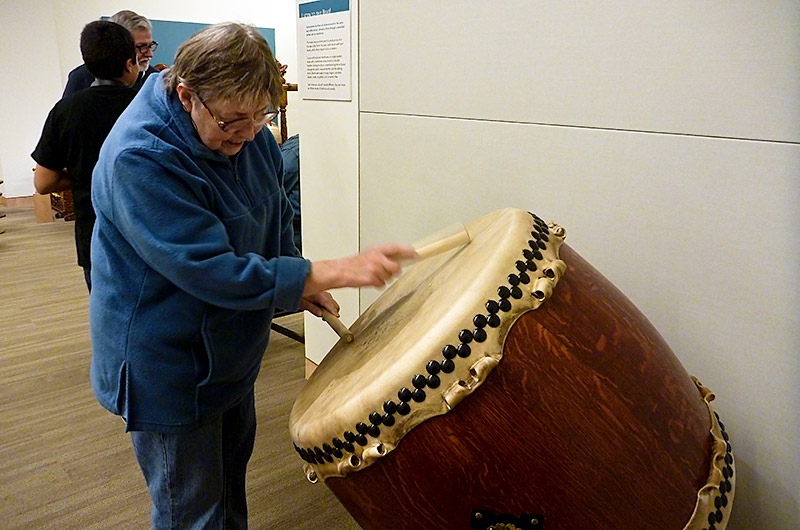 An obvious trend is developing as a potential hobby for Jutta – drumming. On a previous visit, Caroline suggested we take her mom to a drum class with an old friend of ours, Frank Thompson. Reluctant at first, Jutta fell into the rhythm and thoroughly enjoyed herself as Frank taught us some basics. Now here at The Mim, Jutta is again, getting her groove on. Maybe we should pick her up a set of bongo's to take back to Germany?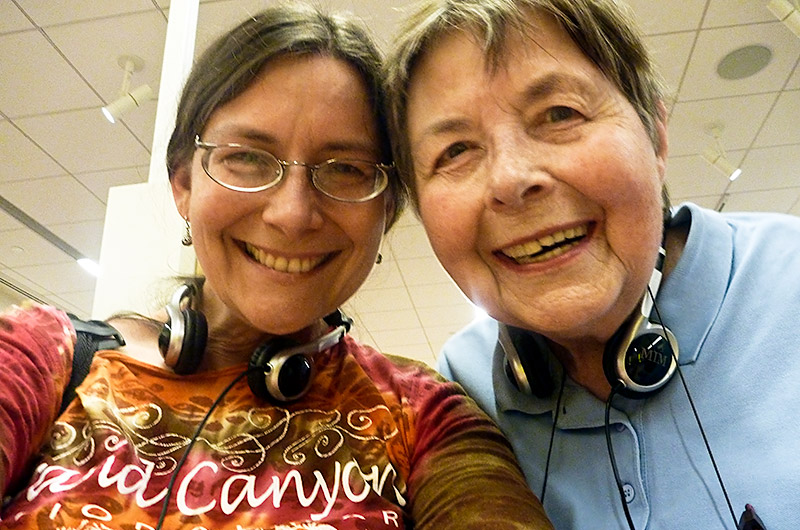 A picture worth a thousand memories. After more than seven hours the call came in, "We are ready to go." If there is one regret during these visits between Caroline and her mom, it would be that there aren't more days like this with such happy photos and big smiles.