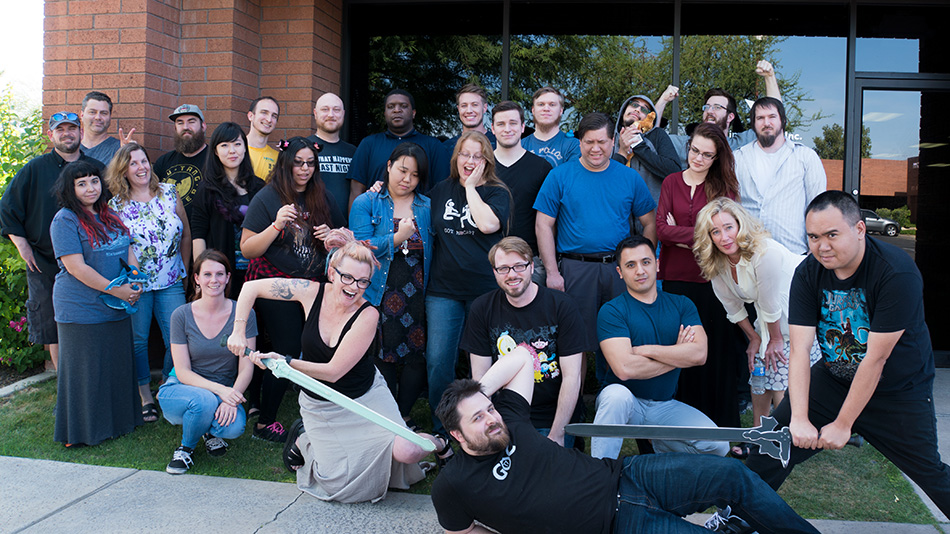 Diversity, camaraderie, dedication, commitment, loyalty, and an effort beyond anything I could have ever dreamed of. That is what best describes this group photo of the team that I had assembled.
The majority of these amazing people have had to go on to explore other opportunities but I am forever grateful for what they gave to a dream that had been percolating in my imagination for over 25 years. This summer just after the 4th of July holiday I had to do something that was the single most isolating and distressing thing I've had to do as the founder of a company; I had to let them all go.
It has taken me more than 90 days to bring myself to look at these faces and seeing them again simultaneously warms my heart and strikes me in the gut with how much I miss them. I can never fully explain the profound disappointment I felt and continue to feel that on the verge of trying to find our place in the world we ran out of options and money and were no longer able to keep them employed. While we had all the growing pains one would expect from a startup that was simultaneously trying to invent and innovate, on the whole we had an awesome team.
There are a few people not in the photo, notably my co-founder Jeffrey and myself. In the days this photo was taken we were scrambling looking for options to make payroll. The hoped for bump in sales or attracting a partner with deep pockets never materialized. This was especially difficult for us, as we were in active conversations with some larger players following our favorable press comparing us to being the "Virtual Minecraft meets Facebook."
Doors started opening but funds to meaningfully engage in those conversations were greatly inhibited. Over the course of the summer we were able to maintain a skeleton crew that not only kept the platform alive but have revamped many things that have put us in the position to release our title anew and are we are now compatible with not only the HTC Vive but the Oculus Rift from Facebook too.
The old adage "A dollar short and day late" certainly applies here, though that doesn't absolve me of the guilt I feel in letting these people down.
I do not know how to repay them or even honor them. Along the way I have felt a lot of gratitude and a fair share of outright hostility and hatred for how I chose to do things or how things were done due to the compromises that comes with spending other people's money, but life goes on or at least it should.
My ambition was large and enthusiasm great as a group of mostly amateurs strove to create something I hoped would be beneficial to society by not diving into the tropes of violence, misogyny, winners and losers.