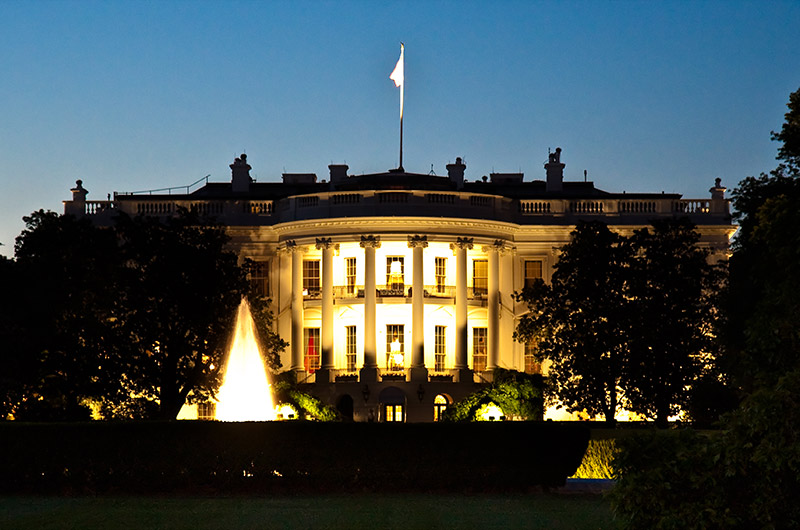 The photo above was taken last evening and is filling in for the photo I would wish to have here. The reason I have no morning photo of the White House taken this day is that we were not allowed to carry "ANYTHING" with us for our tour of the White House. No cameras, no phones, no combs or brushes, no cosmetics, basically, you come with the letter from your Congressman and your I.D., anything else and you will be refused entry into the White House. The tour is self guided and allows you to linger to your heart's content. While on first blush this sounds better than being ushered through like so many cattle, the narrative is absent and so the history that one might learn of is left to reading a book about the details once you've departed this historic home. Although, the Secret Service staff on hand watching over the rooms are absolutely friendly and will answer most any question. Only problem here is that you must overcome your awe and compose a question. Until you have been through the White House yourself, you cannot imagine how amazing it truly is that the average person and even a visitor from another country has access to the White House.
After our tour of 1600 Pennsylvania Avenue we hopped a subway to DuPont circle and visited the Textile Museum, then back to the National Mall to the Smithsonian American History Museum where I photophgraphed this top hat worn by President Abraham Lincoln the night he was assassinated.
Also in the same museum is the Star Spangled Banner, the flag that flew over Fort McHenry and inspired Francis Scott Key to write the lyric what would become our national anthem. After a couple hours in the American History Museum our next stop was the Museum of Natural History, but they were closing early which afforded little opportunity to see very much. Caroline and I will be returning to D.C. in September and have this museum at the top of our list for sights to see.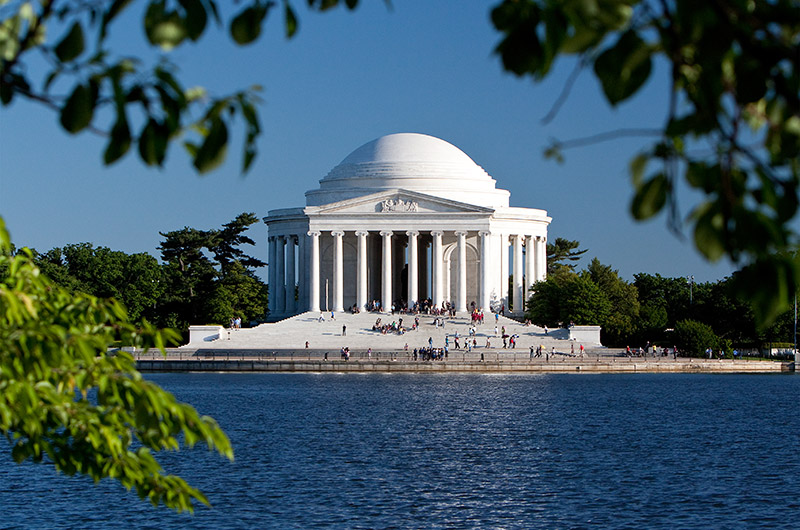 Our visit to Washington D.C. was not going to be complete if we didn't walk around the Tidal Basin and visit the Jefferson Memorial. With sore feet we took the long slow walk over the Mall to the basin circling it over the rest of the afternoon. After visiting the Jefferson Memorial we next took in the Roosevelt Memorial and as night fell we were walking past and reading the names on the Vietnam Memorial.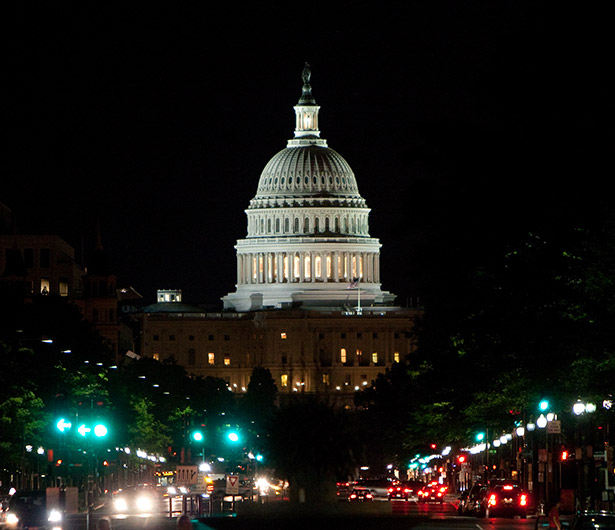 Once more we pass the White House, look up the street to see the U.S. Capitol at night and drag ourselves to our hotel – spent.