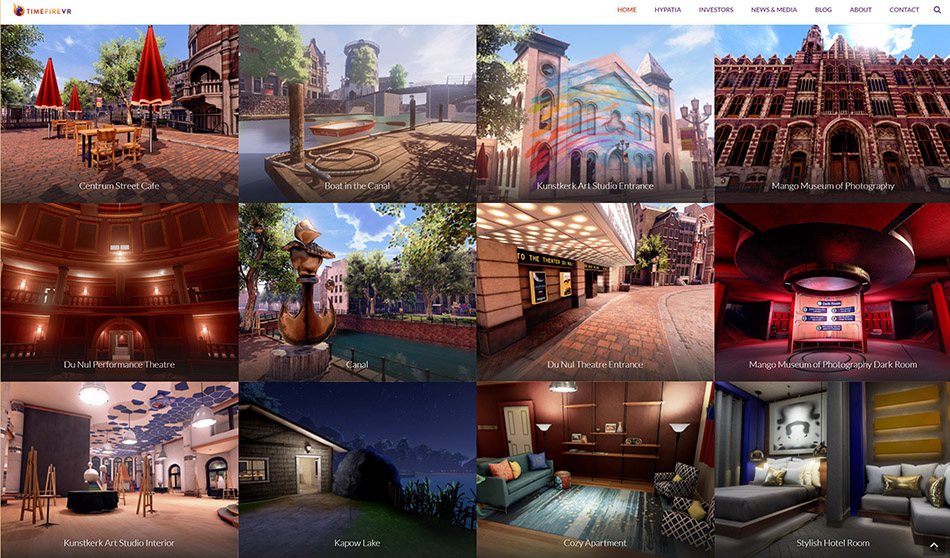 Sometimes, in an effort to create something extraordinary, we take chances on unproven markets and ideas that have no precedence; this is the path to innovation. We are in an age that demands participation from better educated populations on a global scale. We cannot allow geographic and/or economic isolation to limit our being able to enjoy the benefit of what deep cultural integration and a strong education can bring. We must all be afforded the opportunity to be the right person in the right place at the right time. Our world now more than ever requires our innovation and ability to develop workable solutions that do not rely on outdated technology. We cannot survive in isolation and ignorance. We truly are living in the future many of us have dreamed of and must learn to live accordingly.
TimefireVR through Hypatia has been a labor of love that has been toiled on for more than three years. Through a million lessons learned and a host of methods explored on how not to create a VR title we finally reached the point this summer that we thought we were ready to test the waters. The only problem was that by then our funding was running thin and we would have to try to find customers without a marketing budget and being limited by being "ready" for just one platform; the HTC Vive.
Stumbling blocks were encountered shortly after our early release, as happens in many small companies still in the startup phase; but with a reduced crew we have endeavored to correct some of our shortcomings and are close to being able to roll out an update to Hypatia.
First of all, we are making changes to our pricing model for Hypatia and a BIG surprise is around the corner. In order to help with this change we have worked over the summer to bring a trade and commerce model to Hypatia that will allow better economic participation with our city.
Next, we have been updating our map for easier navigation, updated the entry into the world, updated the avatars, and have been making a ton of improvements for an all-around better experience while people visit, play, and learn in Hypatia.
Finally, we are just about ready to launch in support of the Oculus Rift.
For those of you who have been our early adopters we offer you thanks for trying to help us create an early economic model that was hoped to help bring visibility to our efforts. We have something in mind to reward you for your participation and will discuss that in a future blog post. Again, thanks for your contribution.
[Edit: I posted this as a blog entry on my other website: http://www.timefirevr.com/ as an update to what has happened to our company over the summer]